Axpert MKS Plus 3KVA Inverter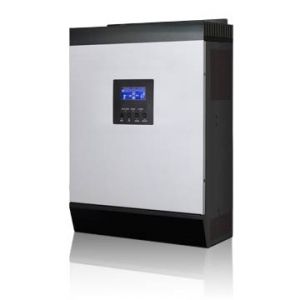 Axpert MKS Plus 3KVA Inverter
Axpert MKS Plus 3KVA Inverter
Axpert MKS plus is similar to Axpert MKS series but with bigger MPPT solar charge controller. Besides, it's worry-free to start up motor-type loads such as refrigerators, motors, pumps, compressors and laser printers as well as electronic loads like TV's, Computers, power tool and battery chargers.
Main Features:


· Pure sine wave inverter.
· Built-in MPPT solar charge controller.
· Selectable input voltage range for home appliances and personal computers.
· Selectable charging current based on applications.
· Configurable AC/Solar input priority via LCD setting.
· Compatible to mains voltage or generator power.
· Auto restart while AC is recovering.
· Overload and short circuit protection.
· Smart battery charger design for optimized battery performance.
· Cold start function.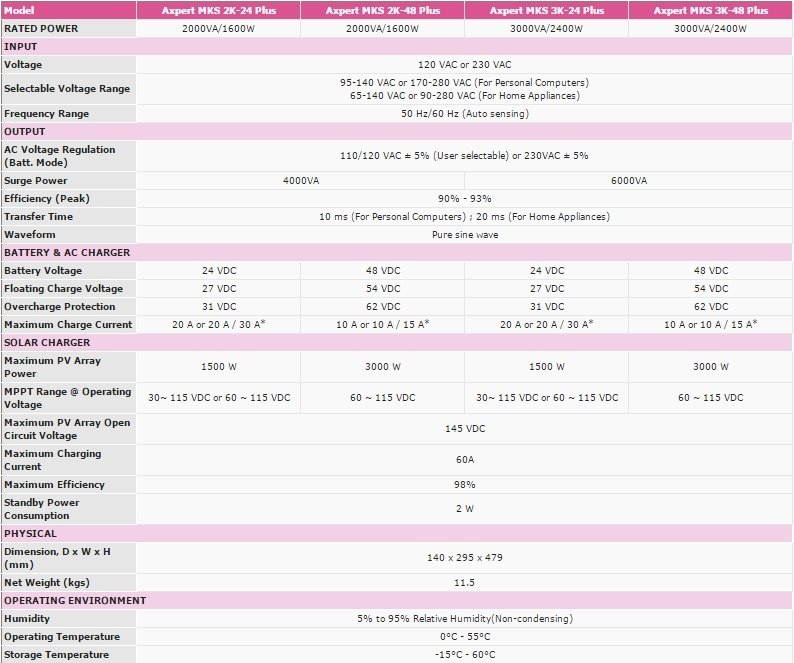 Reviews