Xantrex 60Ah MPPT Solar controller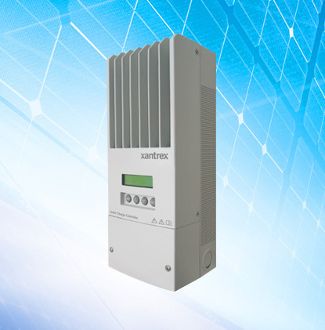 Xantrex 60Ah MPPT Solar controller
Xantrex 60Ah MPPT Solar controller
XW Solar Charge Controller (XW SCC)

The Xantrex Solar Charge Controller is a photovoltaic (PV) charge controller that tracks
the electrical maximum power point of a PV array to deliver the maximum available
current for charging batteries. The XW SCC can be used with 12, 24, 36, 48, and 60-vol
t DC battery systems.
-Two or three-stage charging process, with manual equalization to
maximize system performance and maintain expected battery life
-Maximum Power Point Tracking (MPPT) to deliver the maximum
available power from a PV array to a battery bank
-Configurable auxiliary power output
-Two-line, 16-character liquid crystal display (LCD) and four buttons for
configuration and system monitoring in stand-alone applications
-Battery Temperature Sensor (BTS) to provide automatically temperature
-compensated battery charging
-The Charge Controller is able to communicate its settings and activity
to other Xanbus™-enabled devices
http://www.xantrex.com/web/id/1859/DocServe.aspx Check-out this link for more specs!!
Warranty: 5 year Manufacturers with optional
purchased 5 year Manufacturers Extended
Warranty(to be purchased through the Manufacturer).
Optional Accessories Available

• XW Power Distribution Panel 865-1015
• XW Connection Kit for Second Inverter 865-1020
• XW Conduit Box 865-1025
• XW System Control Panel 865-1050
• XW Automatic Generator Start 865-1060
XANTREX XW MPPT60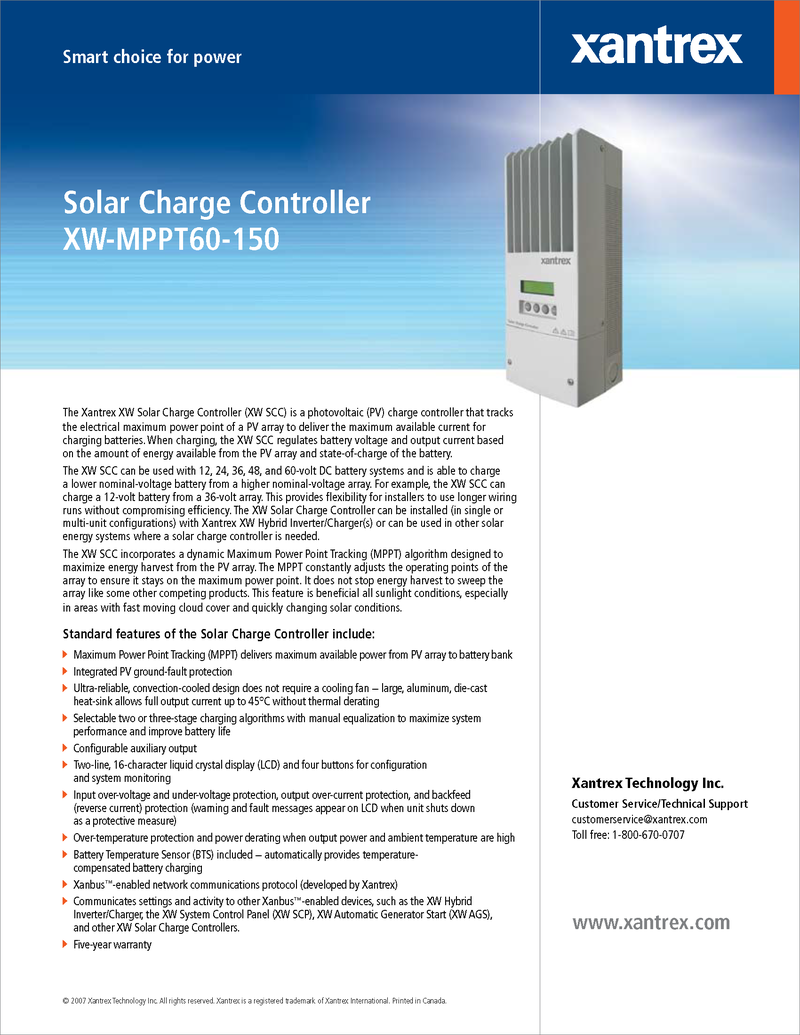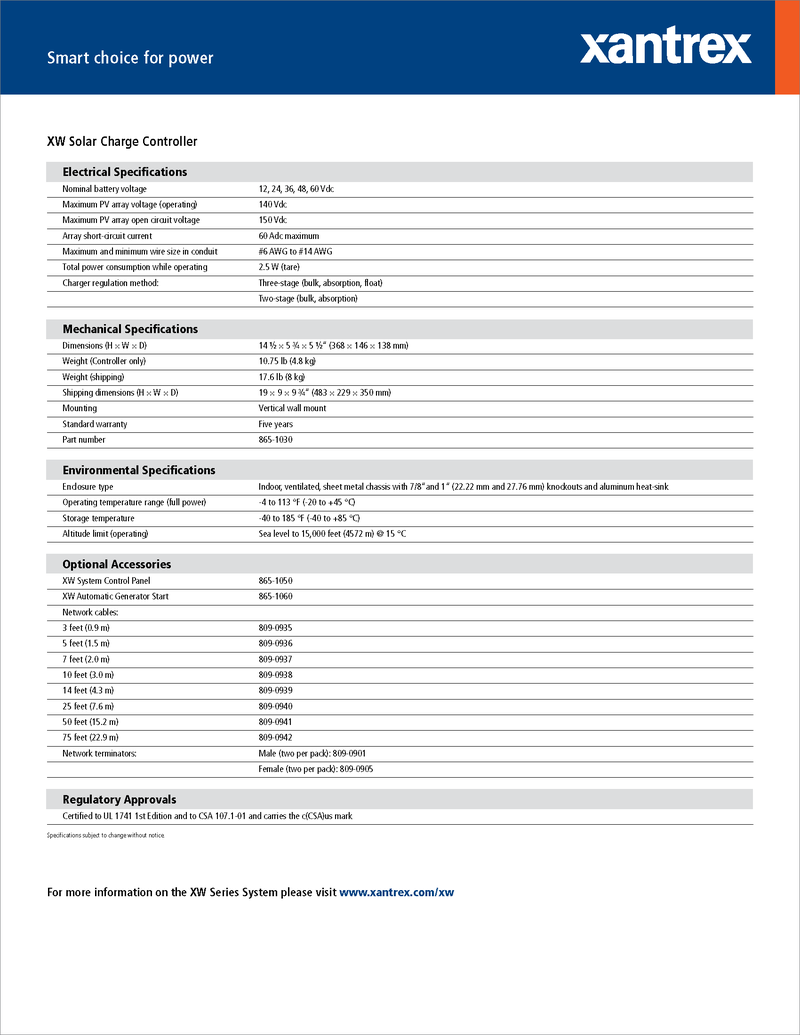 Reviews